ACU|analytics
complex battery management system
get your batteries under control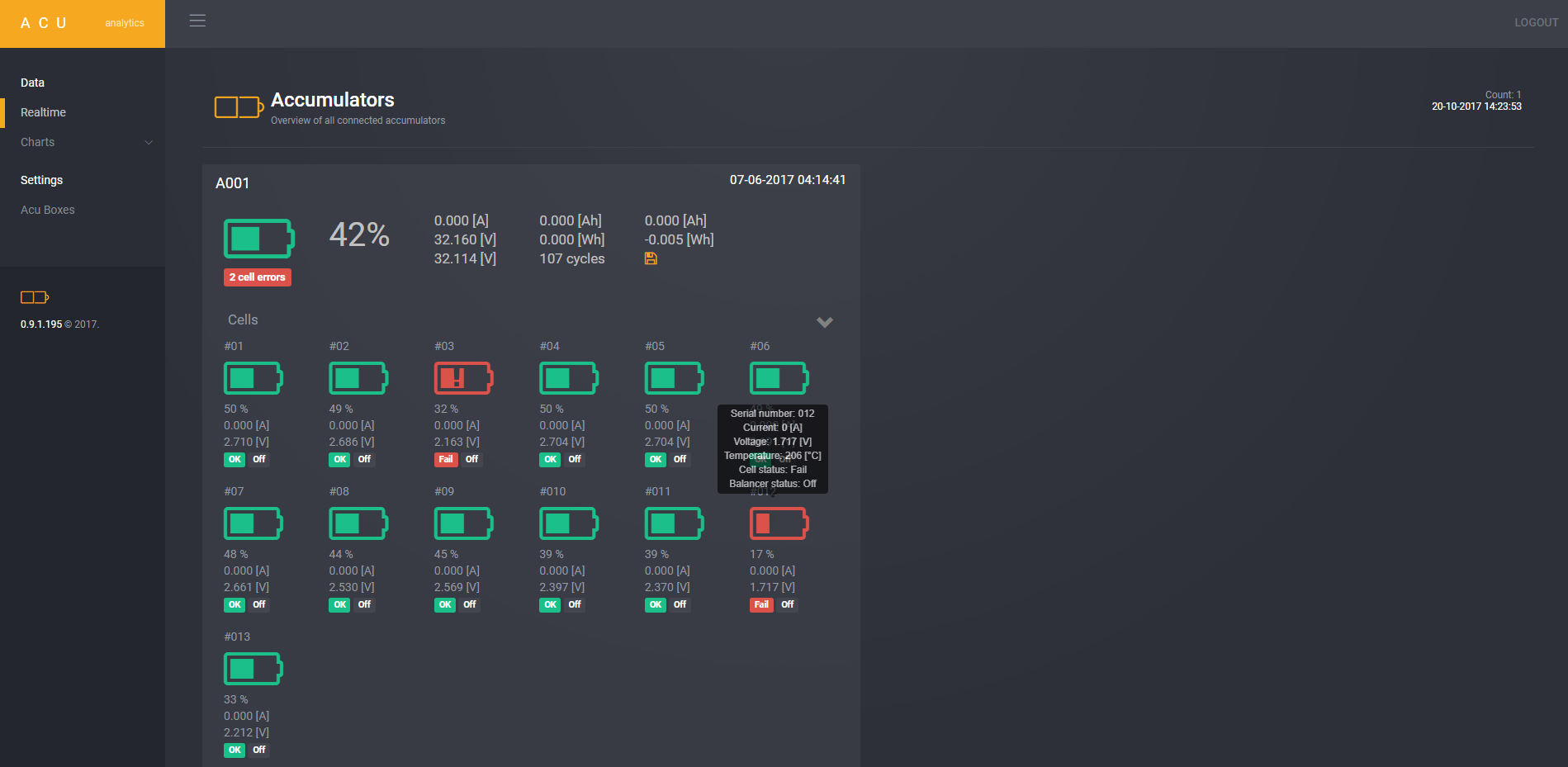 About
AcuAnalytics project
AcuAnalytics system consists from AcuBoxes collecting data from BMS and AcuAnalytics server which gets the data from AcuBoxes and process them. AcuAnalytics also provides real time data overview and data analytics functions as well as monitoring of current state of AcuBoxes.
AcuAnalytics
Vertically and horizontally scalable, robust and fail-safe system prepared for collecting and processing of high volumes of data.
Latest version of responsive web UI which supports different devices screens (mobile phone, tablet, PC monitor).
AcuBoxes
Low powered, robust and powerful data collector to secure data collection and communication with AcuAnalytics.
Easily producible in high volumes.
Use cases
How to use the battery management system
Contact
Get more information